The movie was an excellently executed sequel. It came in at #2 at the box office with $30.6 million to Thor; lest us remember that 'Thor' had more theaters nationwide. #fact.
The acting was stellar. The film took you through a range of emotions, it had you laughing, reflecting, crying, empathizing, wanting more and really just pulling at every string in our hearts. For those who saw the first film, fell in love with the characters all over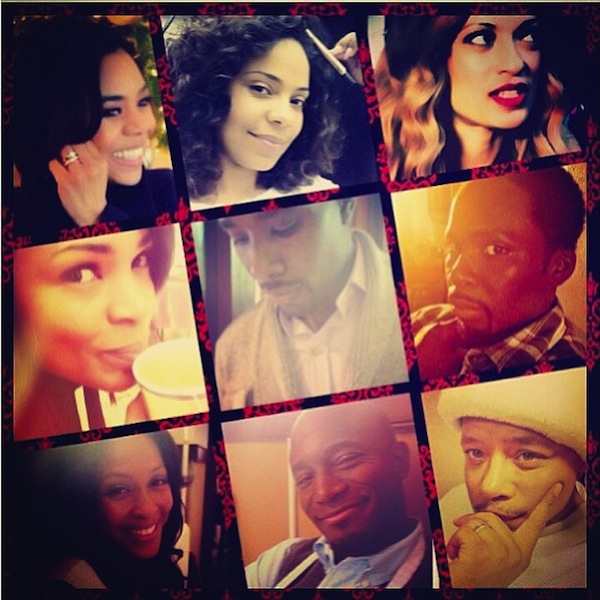 again. The character Quentin is the friend we wish we all had. Crass, Funny, Brutally Honest, and an all around good friend, who has your best interest in mind. I loved all the characters dynamic again, and the plot makes the movie even more relatable. Definitely a must see movie! Great job Malcolm D. Lee!
RELATED ARTICLE: "Best Man" Director Doesn't Like Tyler Perry Movies
Tyler Perry should definitely take a que from this writing… it's like his core audience (church folks) don't know any better. I mean come on! Something New, Love Jones, Boyz N Da Hood, Brown Sugar, Dead Presidents, Sugar Hill… I could go on!! Not one TP movie is classic… is it?
"He's not interested in art, he's interested in turning out a product. There is value in that, building up a studio and being independent. I wish he would get better as the movies go on. Maybe he will, I don't know, but I don't think that is his focus right now." – Malcom D. Lee
GETTING PERSONAL
I pray that I can have friends like them — during the car ride back my sister asked me '…if I still talk with anymore from my college days at Livingstone College?" — I don't, unless Facebook counts. I don't have any real friendships from my Livingstone days. …nor from the PWI days. I know it doesn't reflect on me as an individual, because I am a good person and friend, and people just grow apart. I use the example of someone that I used to call my best friend. We haven't spoken in months, his fault not mine — I always make an effort to call and every time I do; it's either "lemme call you back." or no answer at all. You see… he's working on getting his side business off the ground — he also has a FT job. In my respectful opinion, he's a selfish friend and he doesn't know how to be a good friend, son, or husband — which could be why he's separated. It's hurtful, but I'm self-soothing.
However, I have developed someone wonderful friendships from an organization near to my heart from the National Urban League Young Professionals. And I tried to develop genuine friendships in Charlotte, but they were more casual friendships — and I don't fancy folks trying to use me. So I'm definitely looking forward to making some new friends in my new city. 🙂